The iconic MS Paint has been undergoing significant updates and improvements over the past few years, aiming to enhance its utility for users. In the latest development, Microsoft has introduced two noteworthy features: support for image layers akin to those found in Photoshop and the capability to open and save images with transparent PNG backgrounds.
Layers play a fundamental role in advanced image editing by allowing users to control the arrangement of elements within an image — For instance, when working on an image with multiple components (like a blue sky background, an airplane, and a cloud) layers enable you to add elements without altering the existing ones. This preservation of individual elements makes it easier to edit and reposition objects within the image.
The addition of transparent PNG support complements the inclusion of layers by enabling users to extract and reuse specific objects from images. This feature aligns perfectly with the recently introduced automated background removal tool in MS Paint, offering greater versatility in image editing.
While it's evident that MS Paint now supports layers, the specifics regarding the number of layers permitted in a single image and the file format used for saving works-in-progress with editable layers remain unclear. Microsoft has yet to provide clarification on these aspects.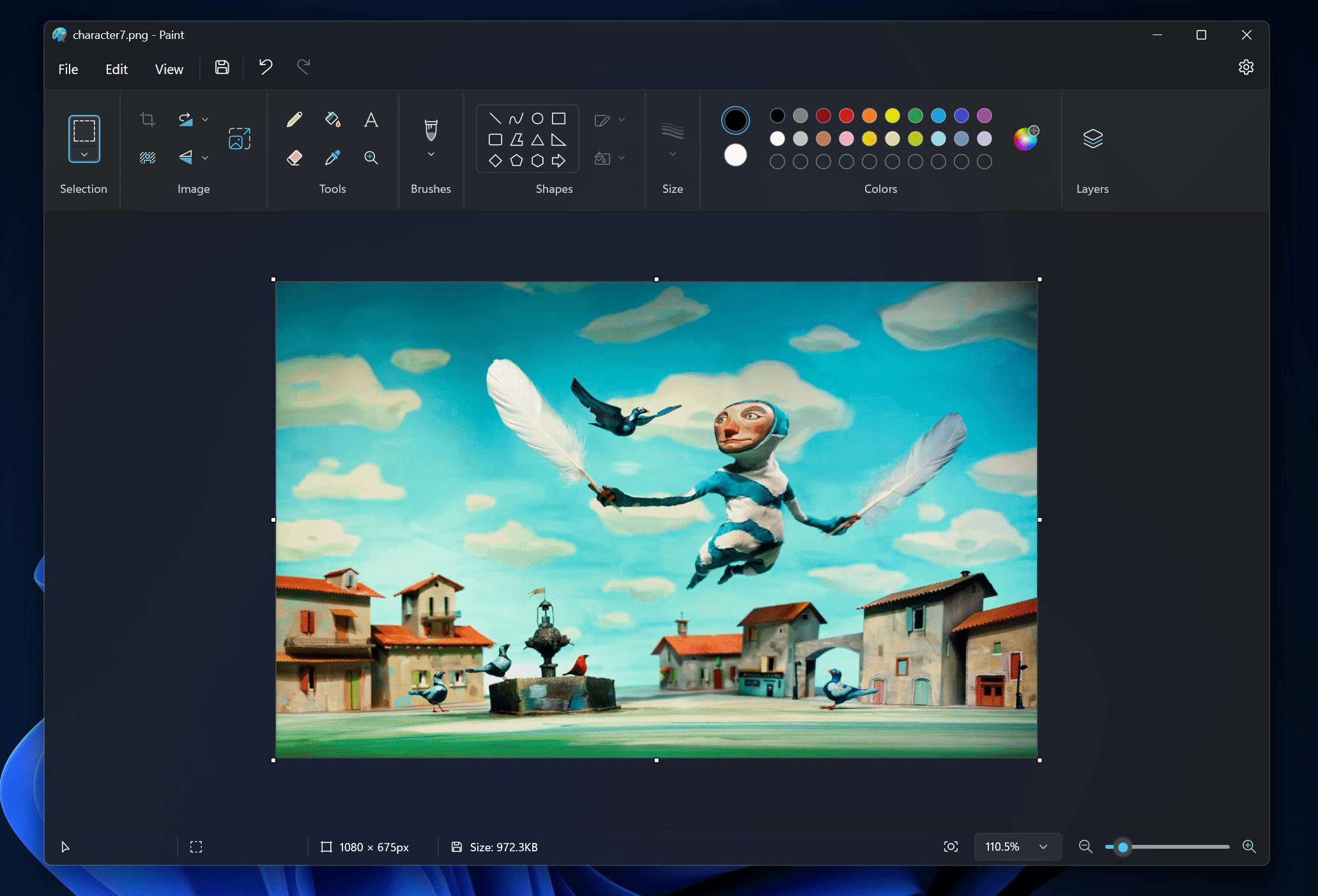 Exclusive to Windows 11
The updated version of MS Paint is currently available for Windows Insider testers in the Dev and Canary channels, both known for receiving cutting-edge updates. However, it's important to note that this revamped Paint application appears to be exclusive to Windows 11, with no plans for backward compatibility with Windows 10.