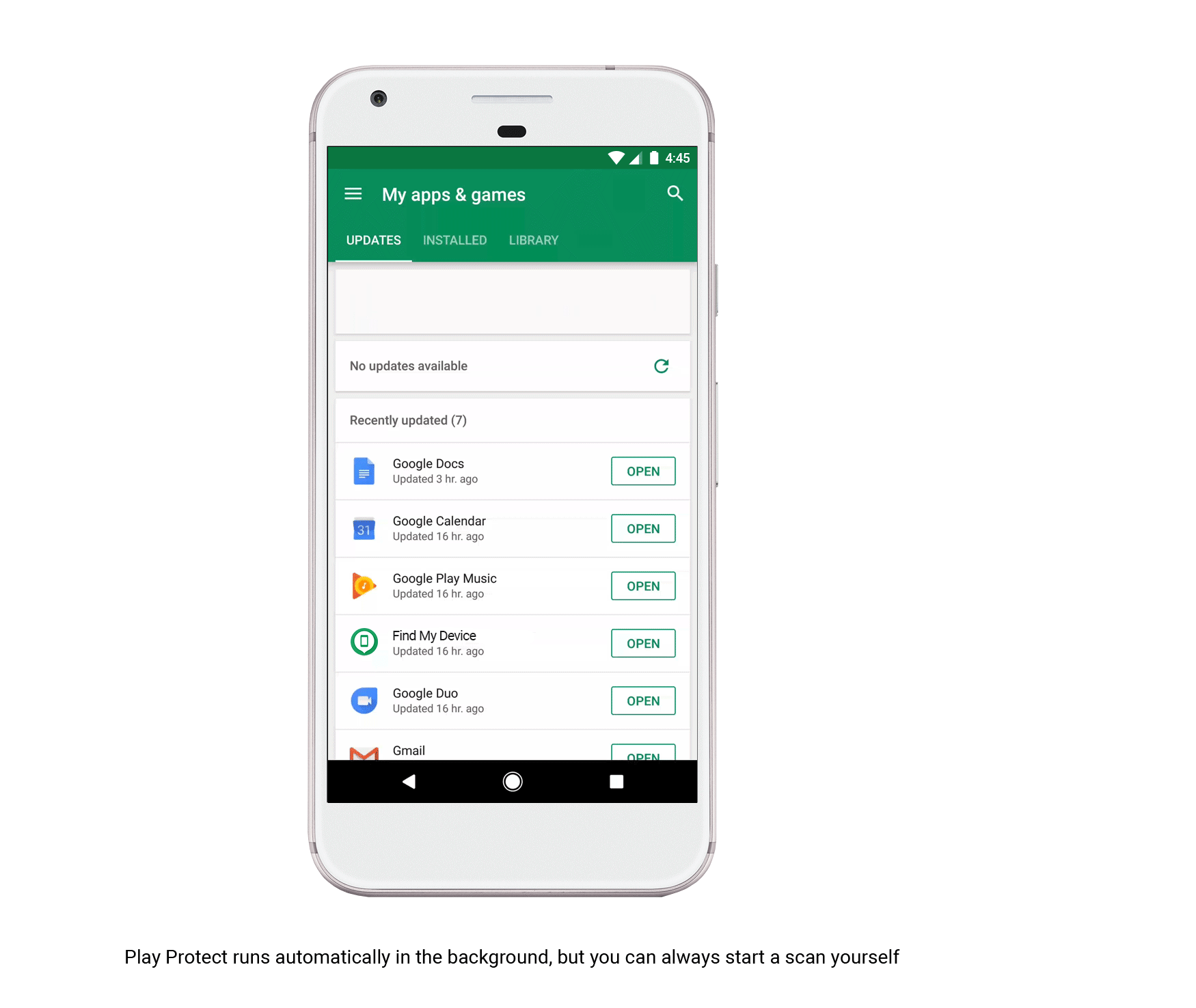 We know that as it stands, Google has in place several security measures and checks for its Google Play Store to help prevent malicious apps from being uploaded. It's not a perfect system as from time to time, some malicious apps do slip through, but for the most part it is pretty secure and is generally a safe place to download your Android apps from.
However at Google I/O 2017, Google has announced another initiative in the form of Google Play Protect. This is a screen system in which whenever apps are being added to the Play Store, Google will scan for any malicious code within the app and will even disable apps that are thought to have the potential to harm devices that is it installed on.
Play Protect will also be able to scan the user's device and help users uninstall unwanted applications, and Google will also be turning to the use of machine learning where it can learn about an app's behavior and can pick up on when things are outing abnormally. Play Protect will also come a Find My Device feature that helps users locate lost/missing devices, and will even allow users to remotely lock or wipe a device in such an event.
According to Google, they expect that these new features will be rolled out over the coming weeks, so head on over to Google's website if you'd like to learn more about it.
Filed in Cellphones. Read more about Android, Apps, Google, Google I/o 2017, Google Io and Security.