We're sure that many of you have come across a message or email from Google telling you that some of the passwords you're using might have been compromised. This is usually from data breaches and widespread hacks and your accounts might have been one of them, especially if you use easy-to-guess passwords.
While this notification is useful, it can be a pain to change all of your passwords manually, but that could change soon. Google has announced that in addition to notifying users about stolen passwords, Google will now be able to change those passwords on your behalf, thus saving you a fair bit of time.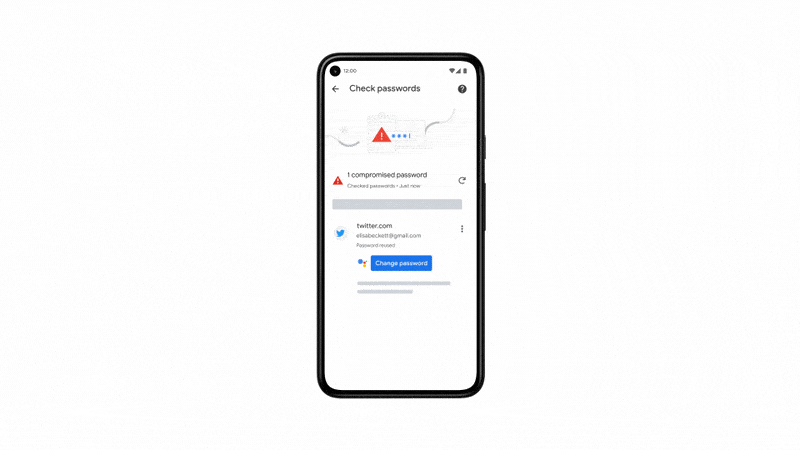 According to Google, "Going forward, Chrome will help you change your passwords with a single tap. On supported sites, whenever you check your passwords and Chrome finds a password that may have been compromised, you will see a "Change password" button from Assistant. When you tap the button, Chrome will not only navigate to the site, but also go through the entire process of changing your password."
However, it should be noted that the website needs to support this feature to begin with, so it might be a mixed experience for you depending on which websites you use and passwords that you need to change, but ultimately it seems like a pretty cool feature.
Filed in General. Read more about Google, Hack, Security and Social Hit. Source: blog.google
Related Articles on Ubergizmo