Have you ever gone to a new mall or building and gotten really lost as to where you need to go? If you have, you're not alone. However, the good news is that thanks to augmented reality technology, Google has recently announced that they will be using that tech for indoor mapping for Google Maps.
This means that all users need to do is launch the app, point their smartphone's camera around, and it will be able to pick up on signboards and cues to help guide users to their destination. This feature is called Indoor Live View, which according to Google leverages AI to scan Street View images that helps the app understand your location.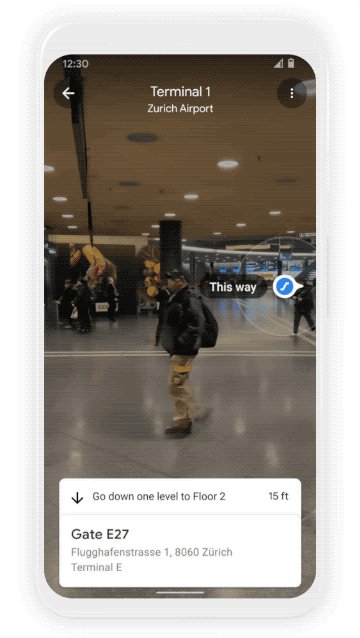 According to Google, "Live View is powered by a technology called global localization, which uses AI to scan tens of billions of Street View images to understand your orientation. Thanks to new advancements that help us understand the precise altitude and placement of objects inside a building, we're now able to bring Live View to some of the trickiest-to-navigate places indoors: airports, transit stations and malls."
Unfortunately, Indoor Live View isn't available everywhere just yet. Google says that for now, it will be available on iOS and Android in certain malls located in Chicago, Long Island, Los Angeles, Newark, San Francisco, San Jose, and Seattle. There are also plans to eventually bring it to airports, transit stations, as well as other regions like Tokyo and Zurich.
Filed in General. Read more about Apps, Augmented Reality (AR), Google and Google Maps. Source: blog.google